Green Schools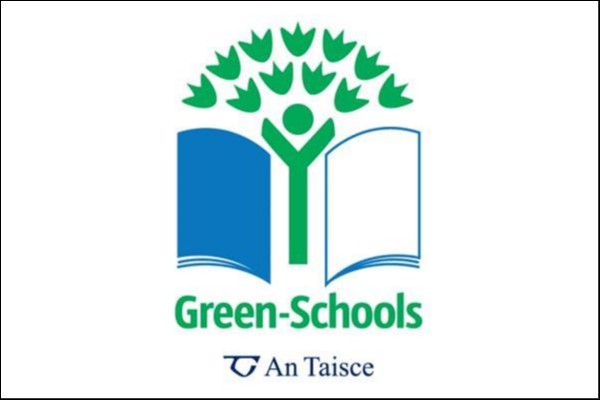 In St. Patrick's SNS, our programme is led by a committee, made up of student representatives and staff.
Currently we have three green flags-Litter and Waste, Energy and our Water flag. We actively promote and take action on reducing, reusing and recycling our waste. This year, we are asking children to bring home their waste from lunchboxes and uneaten food to dispose of appropriately at home. We recycle paper, card, hard plastic and tins. Please send your child to school with a reusable bottle for water daily.
We also take measures to raise awareness and take action on water and energy conservation. Our mottos are "Let the tap have a nap" and "You're so bright, turn off the lights".
We have been working towards our 3rd flag which is Travel for over a year now. The idea is to raise awareness about more sustainable travel. We do a WOW (Walk on Wednesdays) where we encourage children to travel to school in a sustainable way. For those who have no choice but to be driven, you can support us by parking your car or dropping your child at a suitable place and letting them walk the rest of the way. This helps reduce emissions around the school, helps with congestion and the safety of our students and gives your child a healthier, more alert start to the day. We also launched our "no idling " campaign last June and have held various events over the past year educating our school community about the importance of sustainable travel.
"Leave the car and come with us, jump aboard the walking bus!"
St. Patrick's Senior National School,
Blackcourt Road, Corduff,
Dublin 15, D15KD21
Phone: 01 821 6563